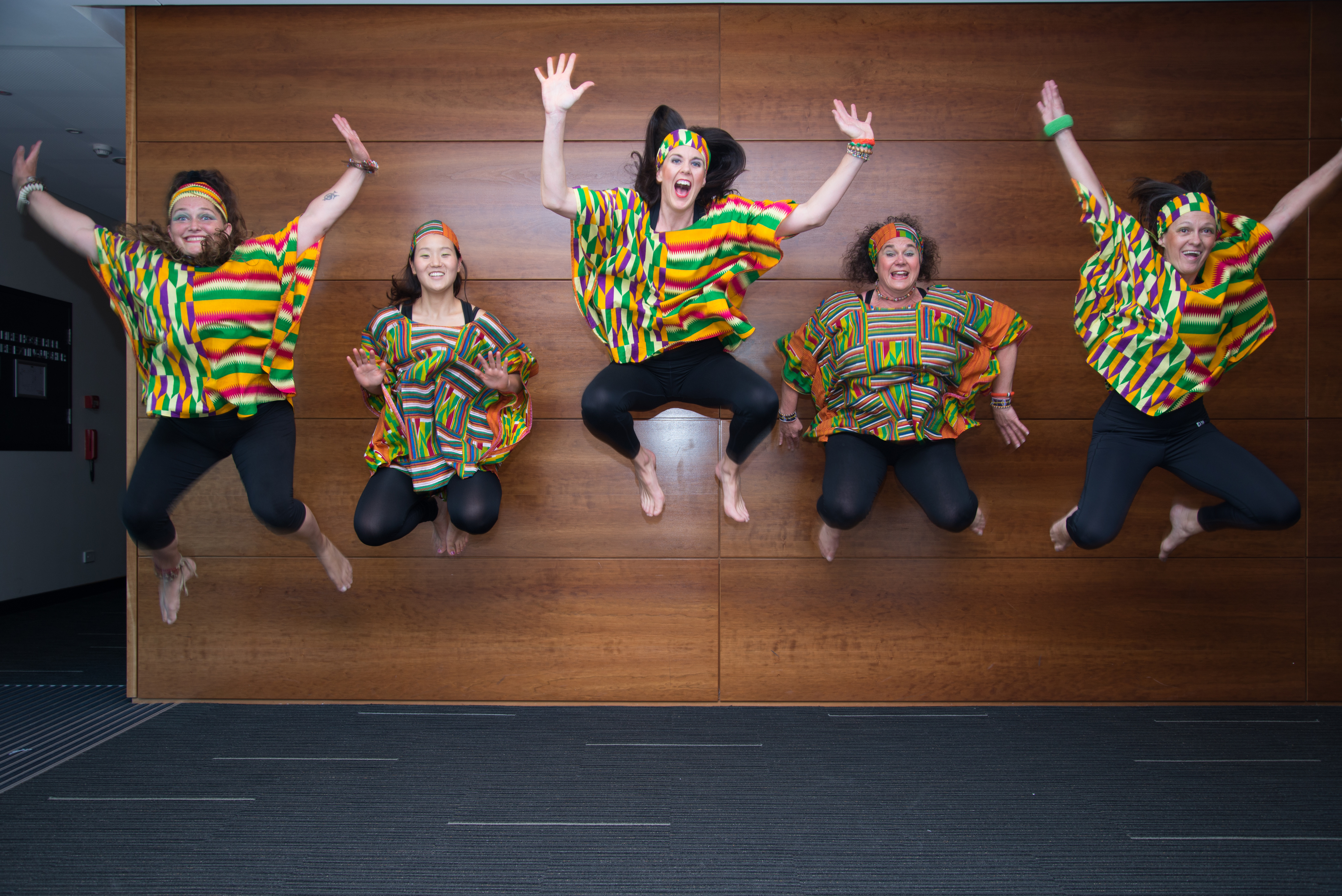 Ready for some awesome grooves on 31 Jan? Afrotonic are BACK with a fiery drum and dance performance at 7pm at Forrest chase for the night markets. Be there!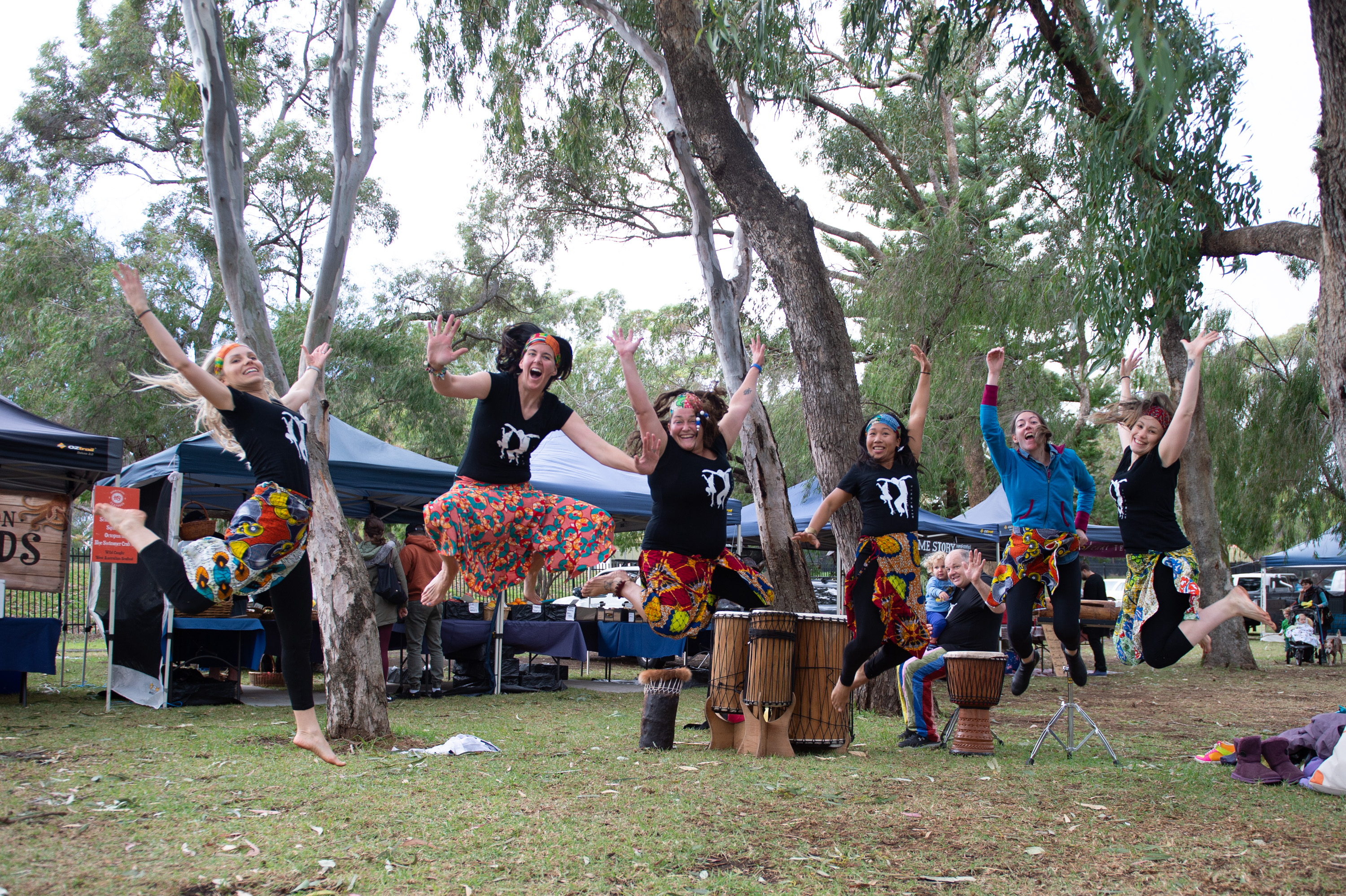 Jump for joy!! In January and February EVERY class that you attend will give you an entry to a draw to win a 2 person class pass (value $50!)
Have a fantastic festive season, groove with you in the new year! Classes start back Tues 7th Jan =) Yipeee!!!
Don't forget - class passes make an awesome present to get a loved one too=))
Oui oui B
onjour Perth!!! Afrotonic had such a ball performing and getting the crowd drumming and dancing at the French festival on sun 10th November!!!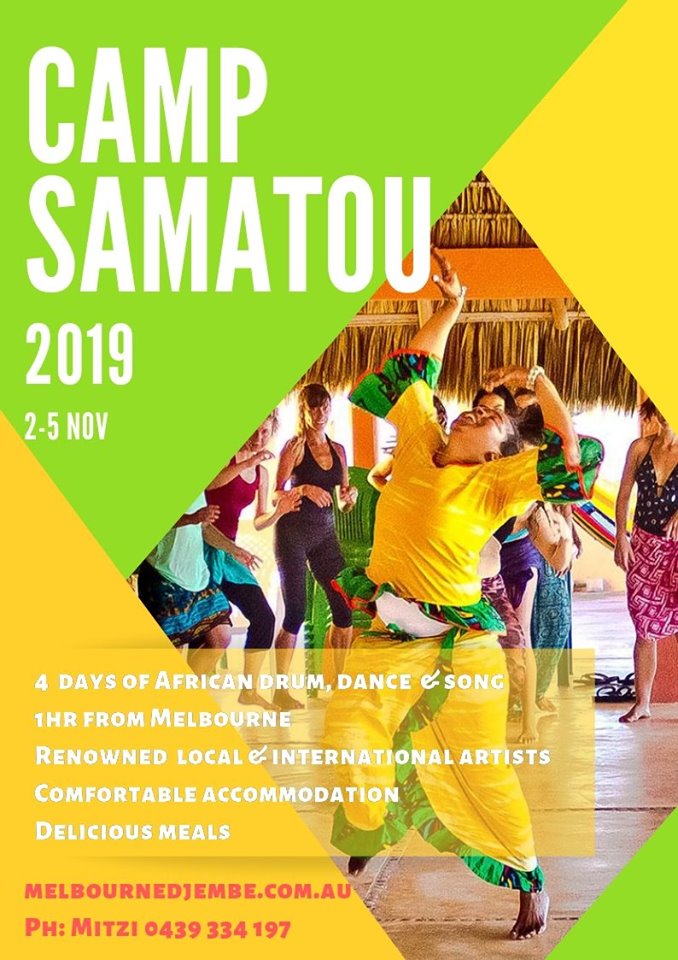 Roanne and the rest of the Afrotonic crew had a fantabulous time last camp Samatou this year, learning lots of new grooves. Lots of inspiration for things to come! =)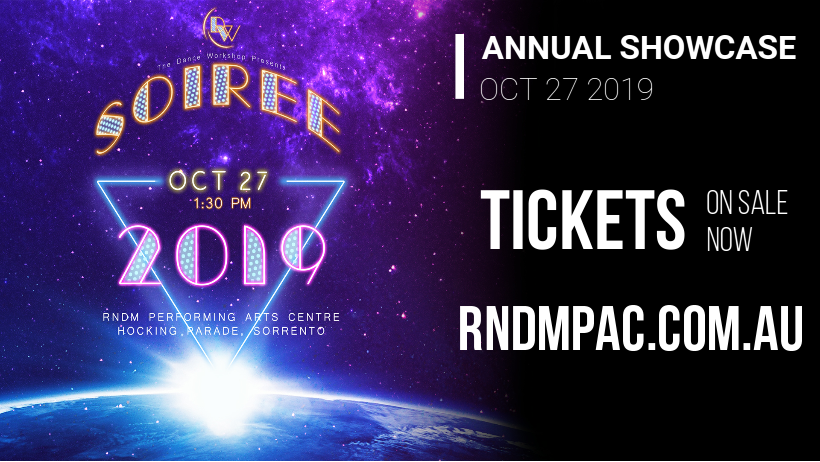 Come check out Afrotonic performing our DUN DANCE (with drums!) for the 1st time. We're on 2nd in the 2nd act of this MASSIVE Dance workshop soirée. Sunday 27th October from 1pm. Tickets still available! Contact Roanne on 0403792598 or directly on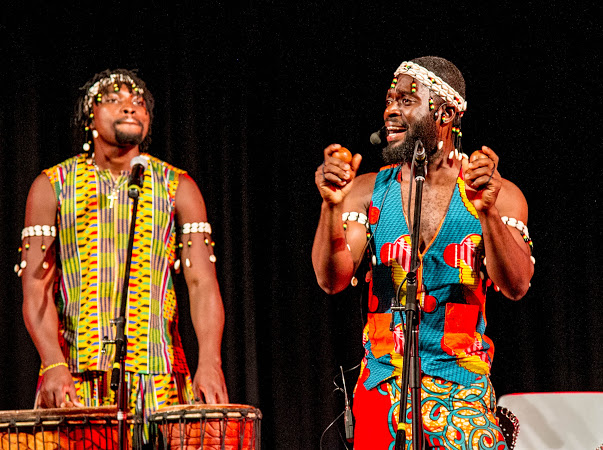 We've got the funkalicious Salaka boys in town for a couple of weeks so we're seizing the opportunity and we've got them as guest teachers in Roanne's classes! Contact Roanne on our contact page or on 0403 792 598 for more info!!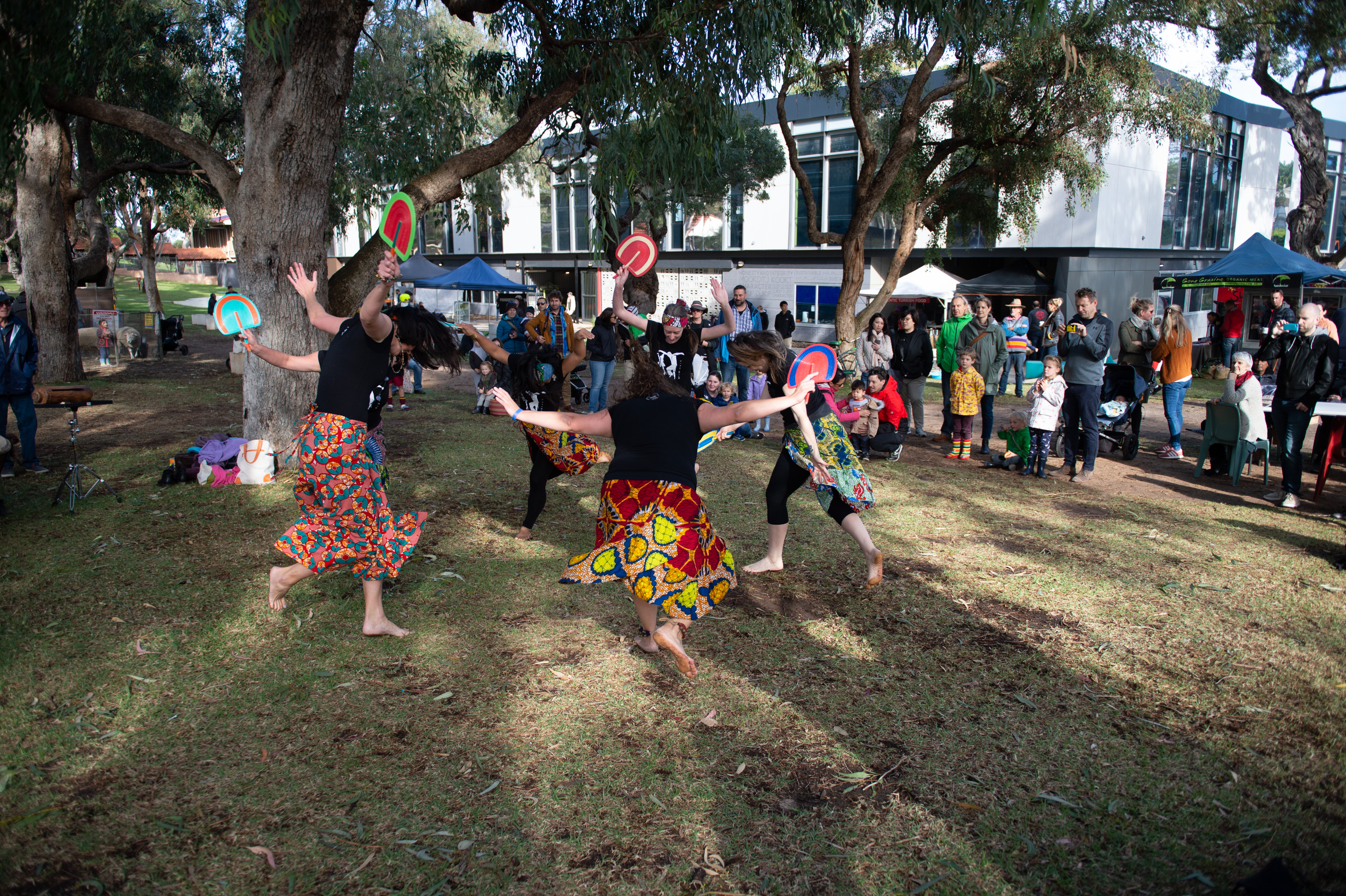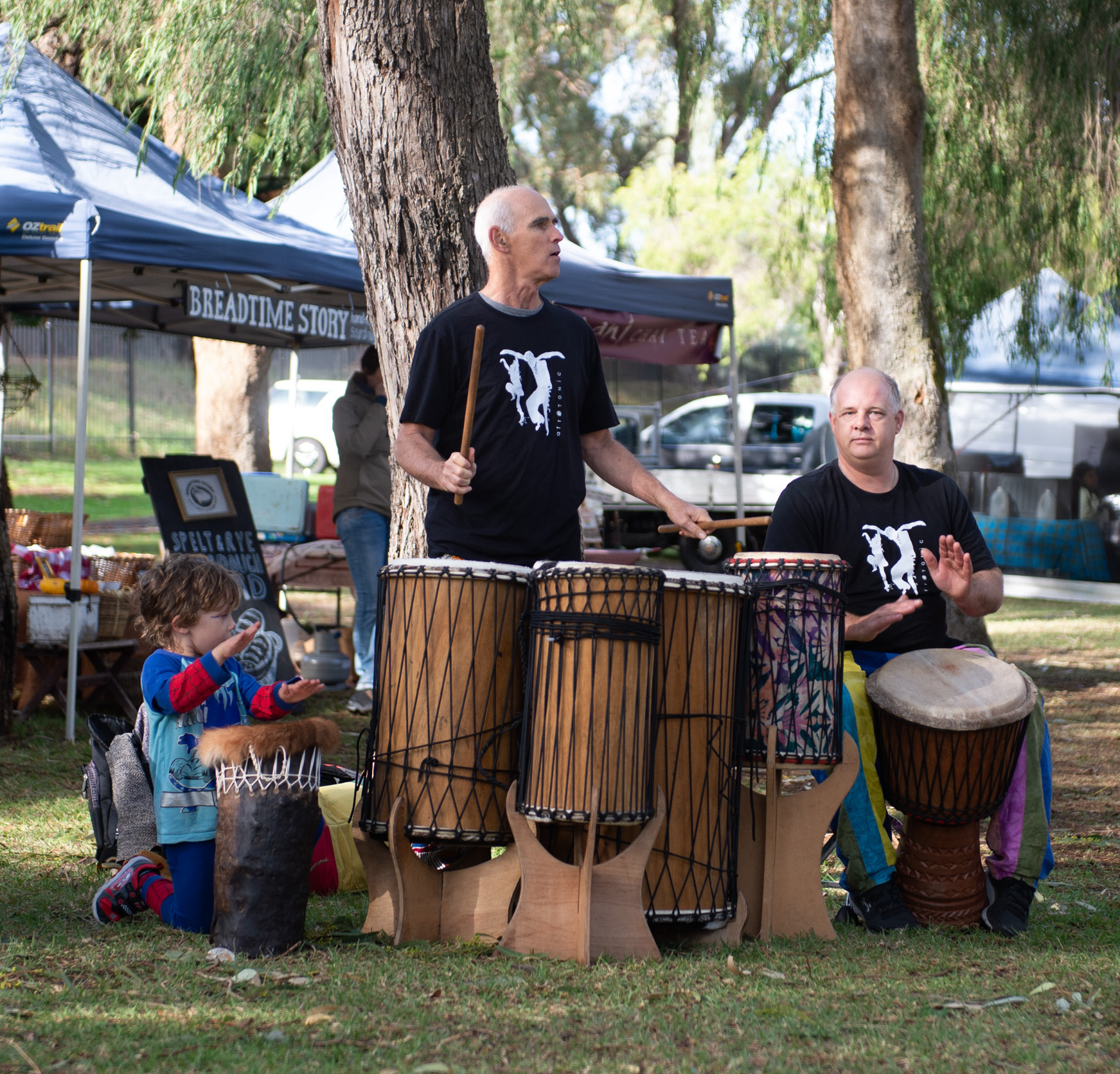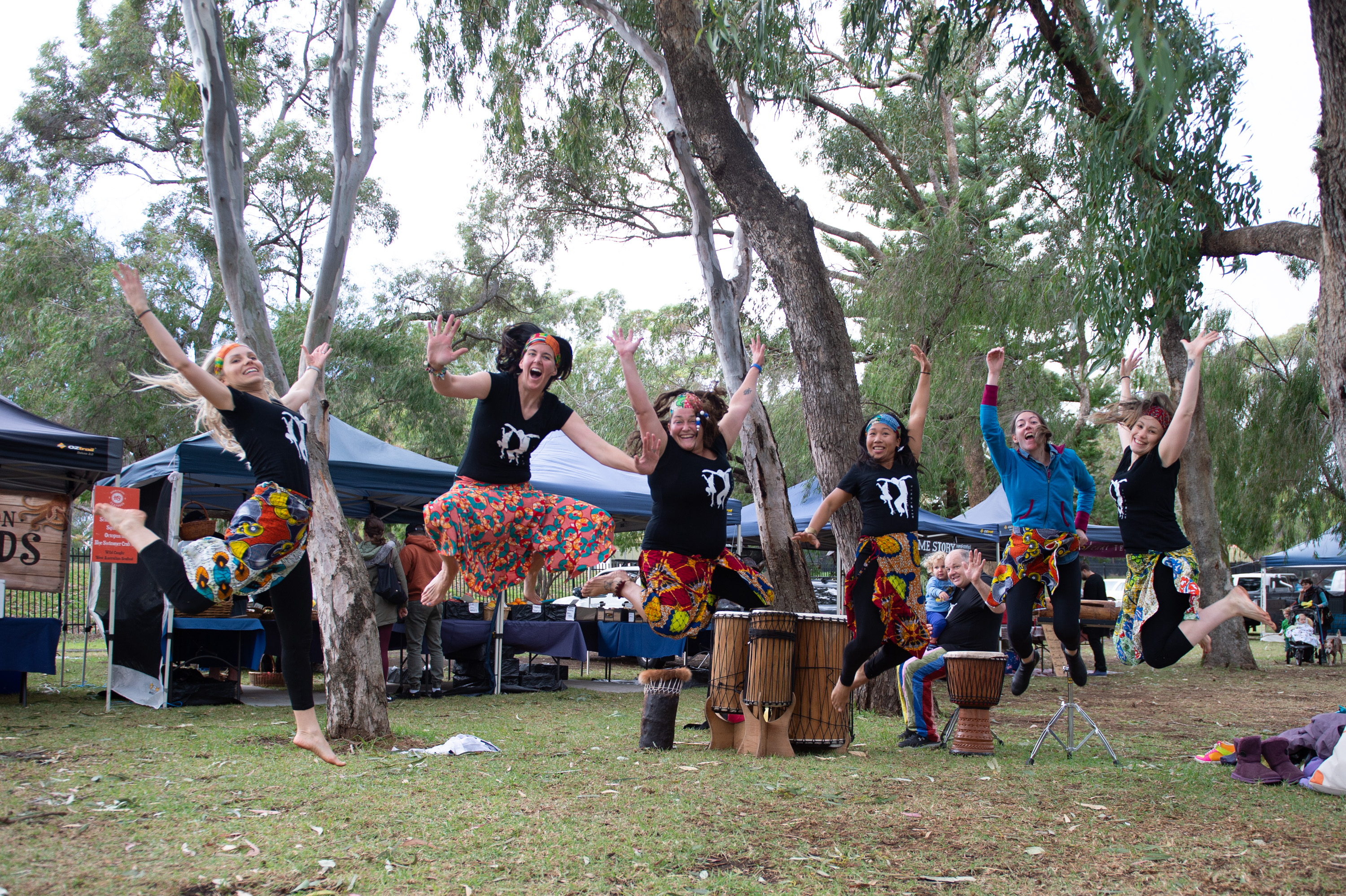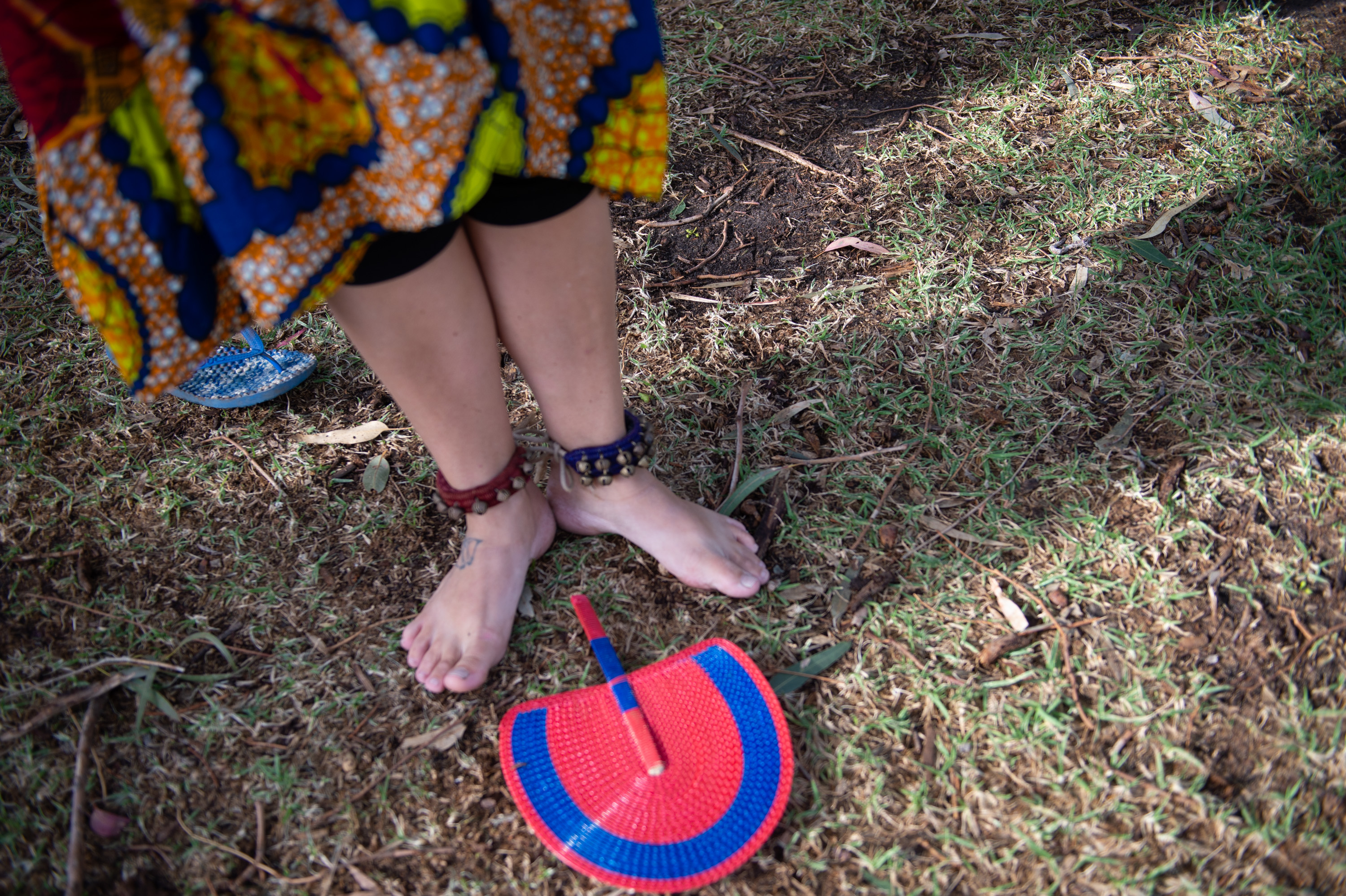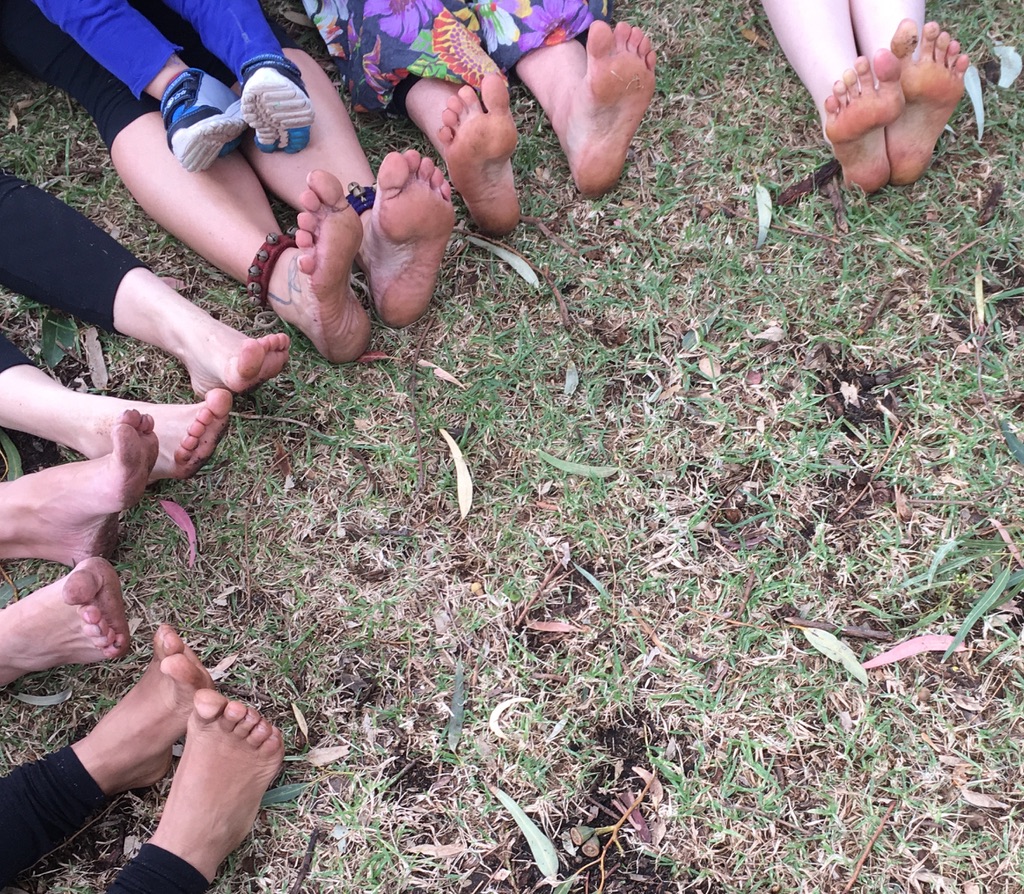 Sunday June 9th 2019 – Super Fun Afrotonic students flashmob  at Beaconsfield Green growers market!! The rain held off just long enough for our performance!!
We'll be organising this one again, was soo much fun =)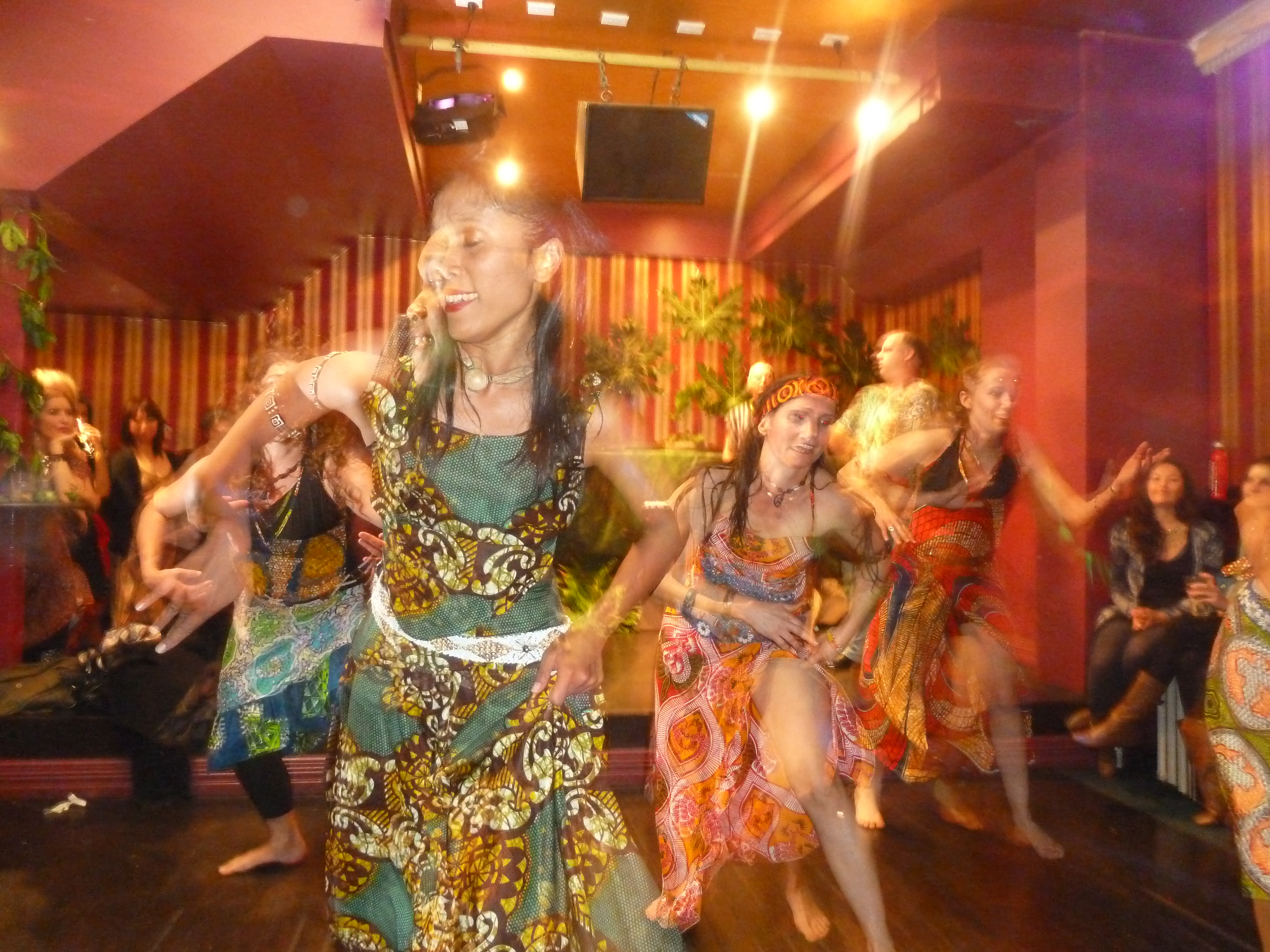 Sunday June 16th 2019 - Awesome Afrotonic performance at the Full moon drum and dance Tribal Tribe fundraiser 
The drums were pulsing, the energy was high!! vids and pics to follow soon =)